Charlotte Heights supports a number of different mission works, both locally and abroad.  These are noted below and you can click on the links to find out more information.

World Mission Radio / Mt Sinai Bible Camp and Christian Academy – Brother James Jones leads efforts in the mission field centered in Kenya, Africa and in reaching other areas of the world through World Mission Radio.  He has also visited and been part of the growth of the Mt Sinai Bible Camp and Christian Academy in Kenya.  Brother Jones and his wife Barbara have visited Africa many times and performed a great work for many years.  Click below for more information.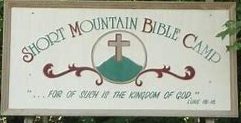 Short Mountain Bible Camp – located in Woodbury, TN, SMBC hosts weekly summer camps as well as weekend retreats during the fall and spring.  Charlotte Heights youth have been attending summer camp at SMBC for over 20 years and annually have a weekend work retreat to assist with repair or upgrade projects.  Click here to view more details on Charlotte Heights week at SMBC.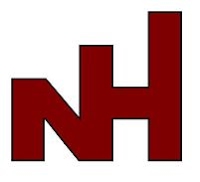 New Heights – New  Heights  Christian  Community  Services serves the Nashville area in helping children and families realize their God-given potential.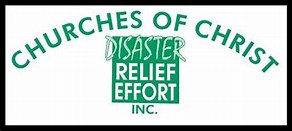 Disaster Relief – the Churches of Christ Disaster Relief provides support and aid to areas suffering from severe weather, disasters or other catastrophic events.

TN Children's Home – Mission: Tennessee Children's Home is committed to improving the lives of those we influence through quality services in a Christian atmosphere.  Vision: Those served by Tennessee Children's Home will learn to live healthy physical, mental, social, and Christian lives.

 Mount Dora Childrens Home –  The Mount Dora Children's Home (MDCH) has two main programs — the Single Parent Program (also called the Single Parents Opting for Christ program, or SPOC) and a group home for girls. These dynamic programs seek to serve and positively impact children and families who need food, clothing, counseling, and other basic needs — and a stable, healthy, safe place to call home.  We encourage our residents, both single parents and children, to focus on the future, not on the past, and to have hope that their future lives can be far better than they ever imagined.  Our Christ-centered programs provide a loving, nurturing environment for children and families.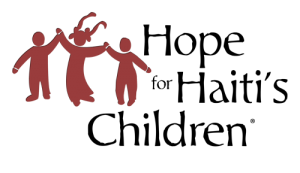 Hope for Haitis Children – Hope for Haiti's Children strives to demonstrate Christian compassion to poverty-bound Haitian children and their families, providing opportunities for these children to become leaders in their homes, churches, and communities.

World Christian Broadcasting – Ed Short – World Christian Broadcasting exists so that people in places best served by broadcast media become aware of the Good News of Jesus Christ and want to know more.  Ed Short is one of the missionaries serving in this good work
Satyavani Ministries -This is a work of the Church of Christ, spreading the gospel through Radio,T.V., the printed page and the word of mouth throughout India.  The ministry began over 50 years ago by Joshua Gootam after hearing the word from Brother J. C. Bailey.  Today, the work is supported by extended members of the Gootam family and they began several churches in the Kakinada area of India.
Kilimanjaro Missions
– The Stafford Family: Serving the Lord in Tanzania, East Africa, under the oversight of the Hoover church of Christ.  Noel Stafford began serving as a Missionary in 2022 and you can keep up to date with their work on their Facebook page.