Kidspiration is part of our Sunday School program for children in 6th grade and younger.  Each quarter, we have a theme that includes a new set, different characters and skits that deliver a Biblical message.
Kidspiration is a program designed to create excitement for our children as the learn the stories of the Bible.  Characters such as Bart the Builder or Mr. Rogers act out skits and include lessons from Bible characters such as Moses, David, or Jesus.  We hope that these lessons will be memorable for our children as they grow up to become working Christians in the church.  Each week is a new adventure through the Bible!
BIBLE JUMANJI
Want to play a game?  This quarter a group of teenagers find a strange game called Jumanji. They had no idea it would transport them inside the Bible! Kame, Korie, Roger and Walker have already had quite the adventure! This week they will test their wisdom and knowledge as they learn about King Solomon. Come see in Bible Jumanji.
Have I not commanded you?  Be strong and courageous.  Do not be afraid; do not be discouraged, for the Lord your God will be with you wherever you go.     Joshua 1:9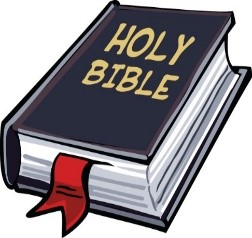 Lessons from

BIBLE JUMANJI

:
March 4 – the teenagers barely made it out of Egypt after surviving the ten plagues.
February 25 – through learning more about Joseph, the cup bearer and the baker Walker and Roger were able to figure out how to get Korie Anne and Kame out of jail.
February 18 – the teenagers searched for a way home but Korie Anne and Kame became trapped in an Egyptian prison while learning about the story of Joseph.
February 11 – view the Bible Jumanji heroes meet the Patriarchs here
February 4 – view the Bible Jumanji kickoff here
The theme for our Winter quarter was "The Golden Rule Cinema" and we studied lessons from on how to treat people.  The children have learned to say Thank You, Share, Honor Your Father and Mother, Be Honest, it is more blessed to give than to receive, we should not make fun of others, a soft answer turns away wrath, that we can all help others and that we should forgive others when they make mistakes.  In the finale we learned to be encouragers which has also been a focus of the elders and mentioned in recent bulletins.  .
Here are summaries of previous Kidspiration quarters: